Hello to everyone tuning in for the final stop on the Tilda Circus blog hop.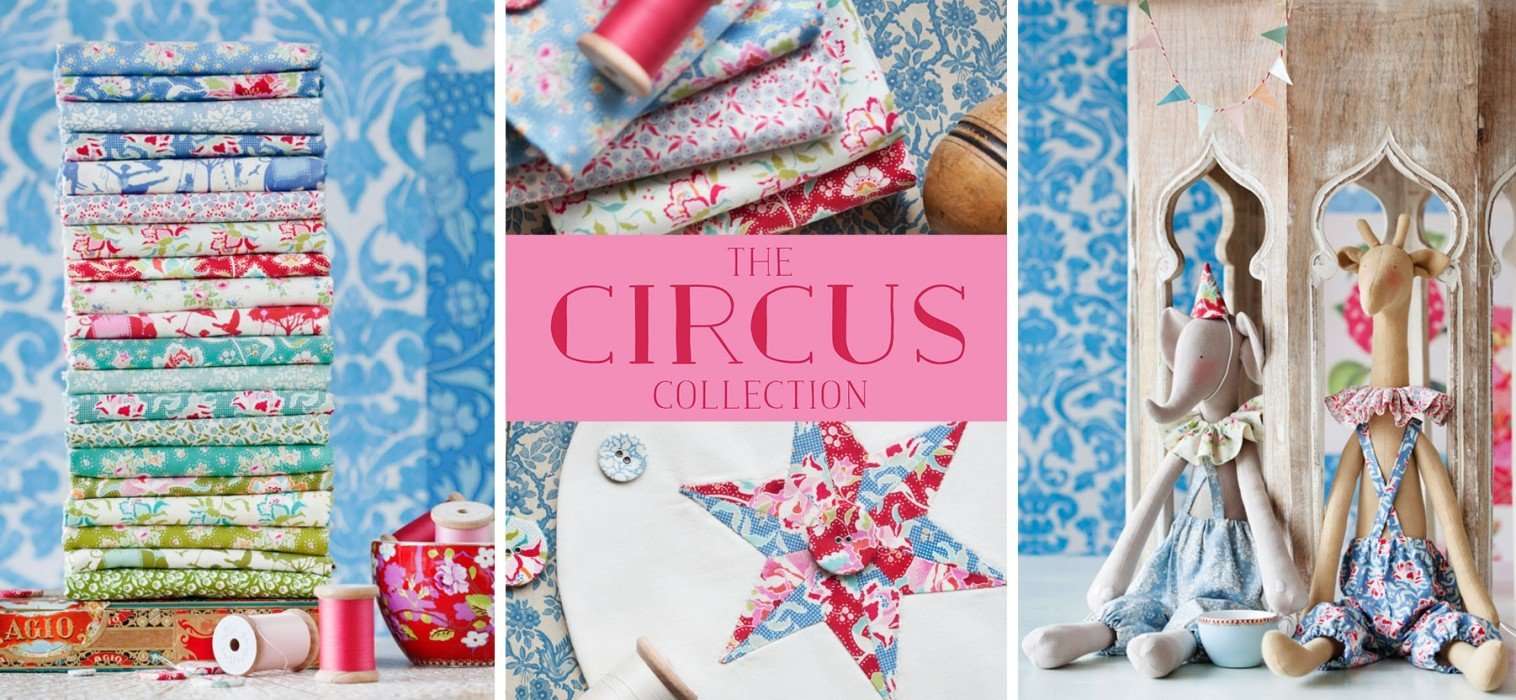 To say I love Tilda fabrics is a huge understatement!  The vintagey feel I get from their collections and the cute and ditsy prints just make my heart flutter!  And as for their colours – simply delicious!
They have a beautiful way of styling their collections too!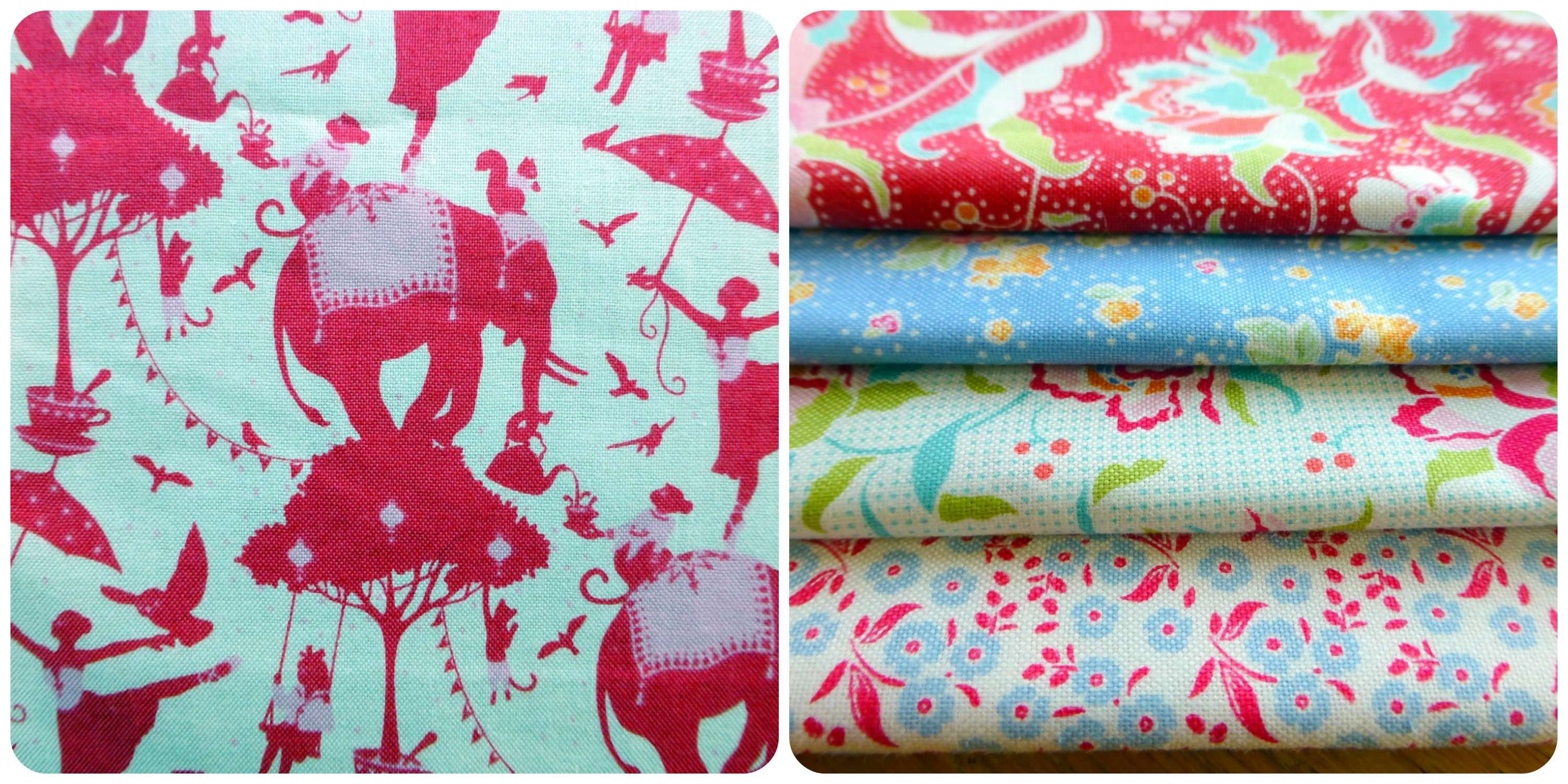 I received 5 gorgeous fat quarters from Sew and So from the new Circus collection.  How did they know elephants are my favourite animal (and if you read through to the end of this post, you'll see proof of that!).
So what did I decide to make with this lovely fabric?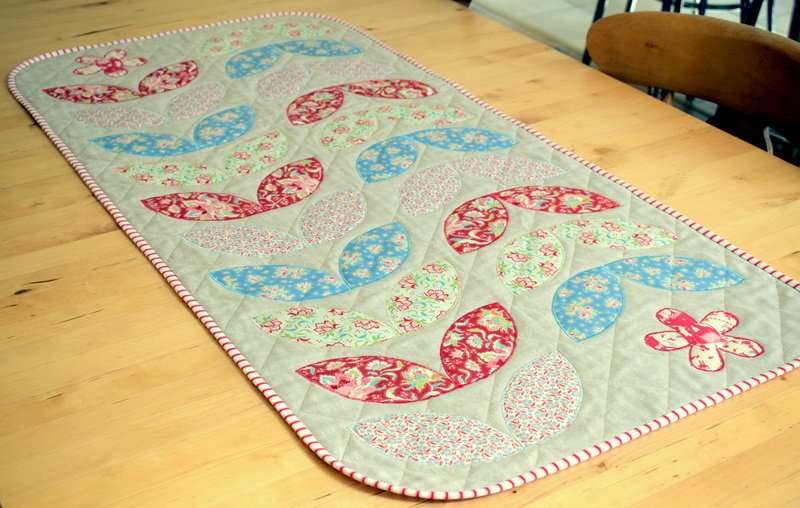 I teamed the Tilda fabrics with Essex Yarn Dyed Linen (Flax) to make this quilted table topper.   I quilted the background first before appliqueing on the petals and flowers.
But I had a little help!
My trusty Sizzix Big Shot helped me cut out all the petals and flowers.  It even cut out the bondaweb too!
I satin stitched the petals and flowers into place (one of my favourite applique techniques!).
And with all the leftovers and a little other Tilda stripe thrown in, I had enough to make the backing and binding.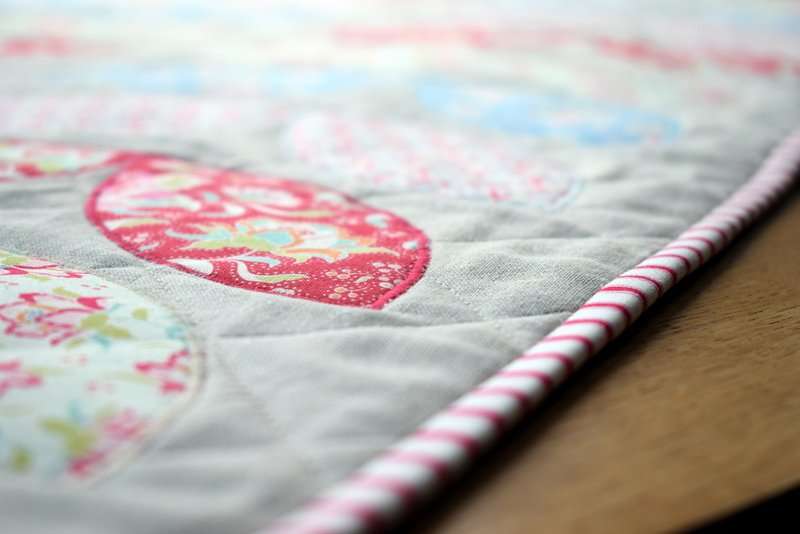 The finished topper measures 21.5″ x 44.5″ and I love how it looks on my table.
Thank you for tuning into the Tilda Circus Blog Hop!
Oh and just to prove that I am a bona fide elephant lover, check out my awesome mother's day present from my amazing girls.
Cool or what!  My very own sweet Flora!
Happy sewing!