Hi everyone, can you believe we are through April already!!
It's been an eventful month for me, especially this past week (more on that another day). But as always, there has been lots of sewing!
I have two great friends that I regularly breakfast with.  They have birthdays 2 months apart, and you may remember 'Vi in Tweed' made an appearance as one of these birthday gifts.
For my other friend, I made 'Harriet in Tweed'!  I recently inherited a lovely bag of tweed and wool, which set my heartbeat racing!!  I couldn't wait to use them and immediately new a Tweed Hare Cushion was on the cards.
I made the background in the same way as before, piecing strips of tweed and then quilting the seams onto wadding.
The main inspiration for this version of Harriet was a piece of vintage chintz linen.  It went perfectly with a piece of green tweed I found in the bag.
Harriet is my favourite of my Woodland Friends.  I used Irish linen for her face, ears, feet and tail.  There's just something about her sweet, friendly smile that gets me every time!
This time, I satin stitch appliqued the pieces to the background (bondawebbing them first of course)!  I used Aurifil 12wt wool threads for the satin stitching, with a size 100 needle (just use your normal thread in the bobbin).
It's soooooo satisfying when you have just the right coloured threads!
The back is an open weave tweed, trimmed with the chintz linen and a recycled duffle coat button to finish.
My breakfast friend is chuffed with Harriet.  So that's two happy breakfast friends, with new Woodland Friends of their own!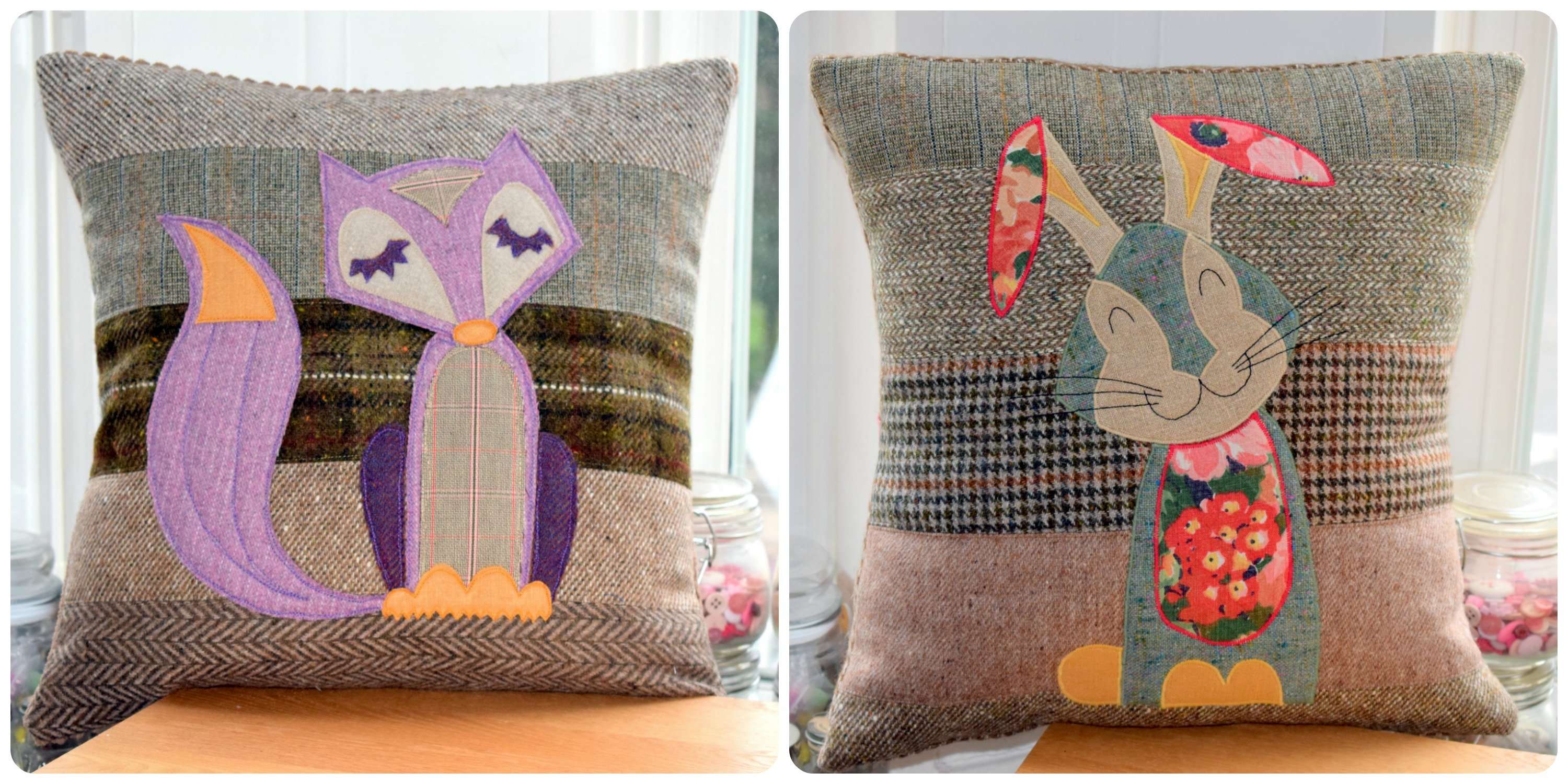 Wishing you all a wonderful start to the new month!