The 2nd of my gifts being handed out this week is this English Paper Pieced (EPP) Hexie Pillow.
This gift is actually a 'thank you' from my daughter to a family who've been like a 2nd family to her for many years, and have faithfully supported her missionary training!
The family in question love the North Coast of Ireland, and holiday there every year (with my daughter included!).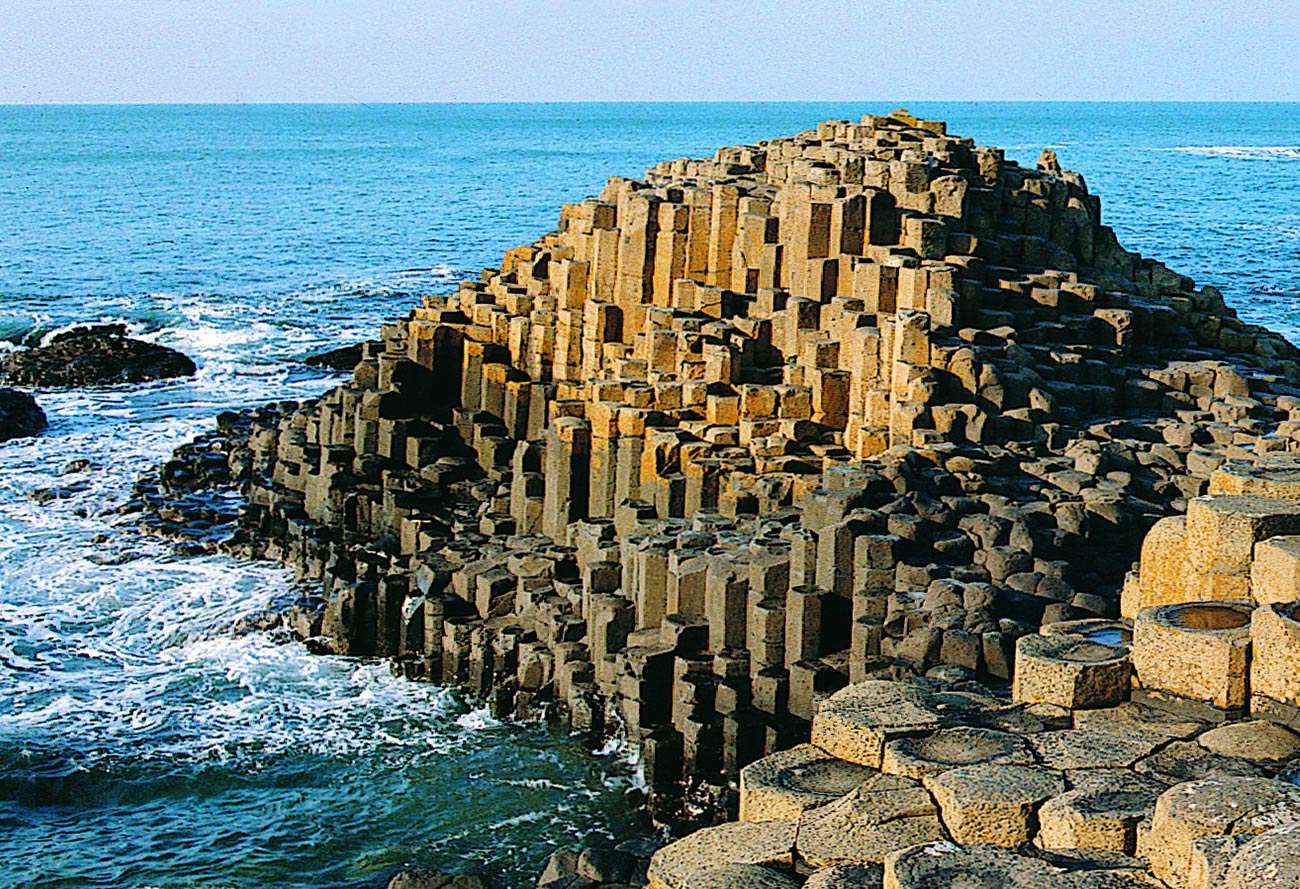 They have a particular affection for The Giants Causeway, a geological phenomenon of mostly hexagonal shaped basalt stones, created from volcanic movement 50-60 million years ago.
But despite what Wikipedia and National Heritage say, we all know it was in fact built by the Irish Giant, Finn MacCool! Of course!
So this coastal coloured pillow with it's columns of ombre hexies is my textile ode to The Giant's Causeway and our legendary and affectionate giant, Finn MacCool!
This is my first time appliquing EPP hexies in this way.  It's important to draw your placement grid first onto the background (Essex Yarn Dyed Linen in this instance), before bondawebbing the starched hexies in place.
I'm delighted to say the pillow was very well received and the recipients immediately got the inferences to their favourite little corner of the world.
I love making cushions (well they're just mini quilts really aren't they!) and trying out new things.  I'll definitely chalk this one up as a success (especially as I would like to have one in my own home!)!
Happy sewing!