Hello everyone!  How has your week been?
It's been another busy week here in the Hollies' household – lots more sewing to share with you in the coming weeks.
A wee while ago I was prepping for an English Paper Piecing class and brought in some of my sample projects.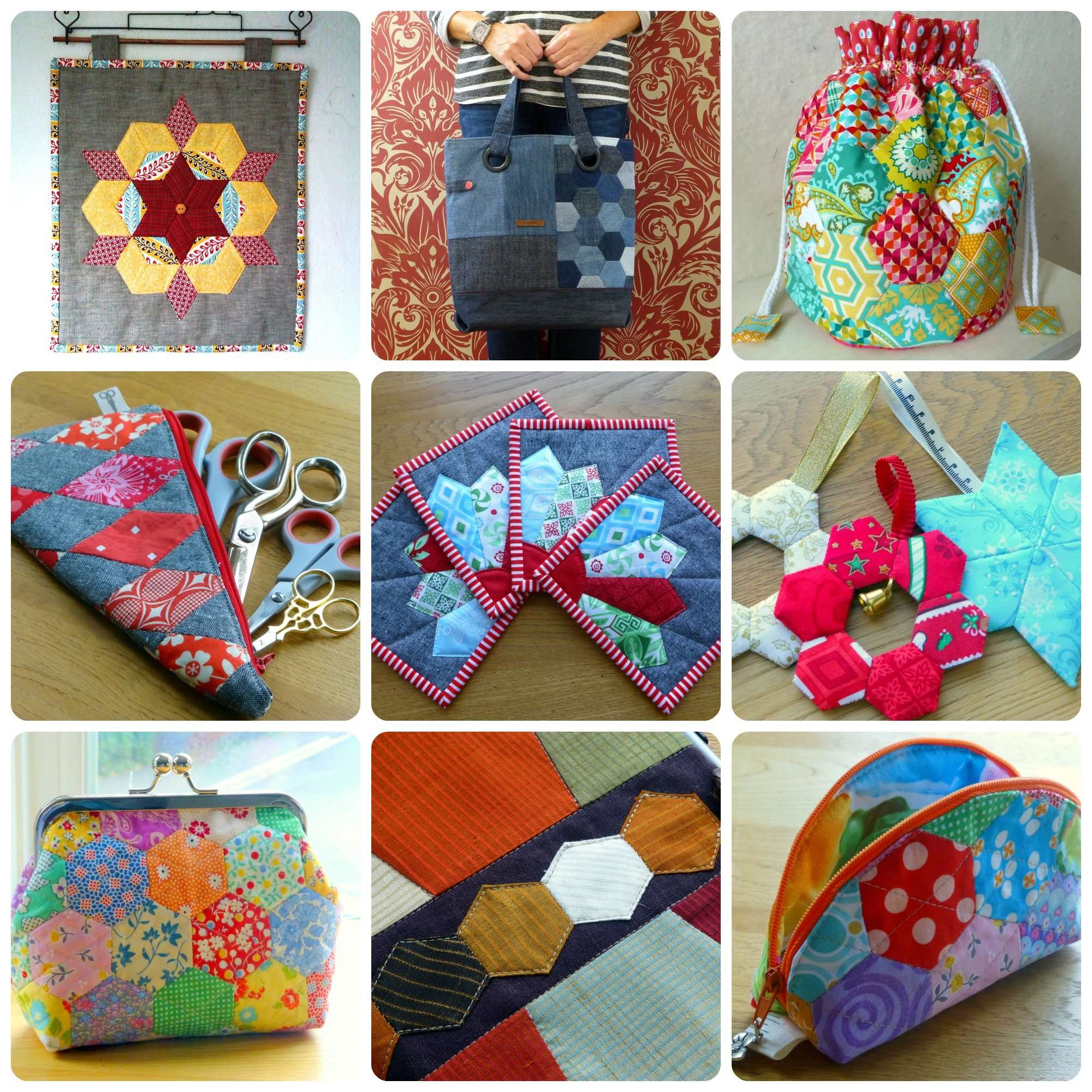 I had diamonds, hexies, kites and coffins to show in a variety of projects, but there was one shape I was missing………. Clamshells (scallops).
Clamshells are a great example of curved EPP.  I often get free pre-cut EPP papers with quilting magazines.  Which is where I got these clamshells!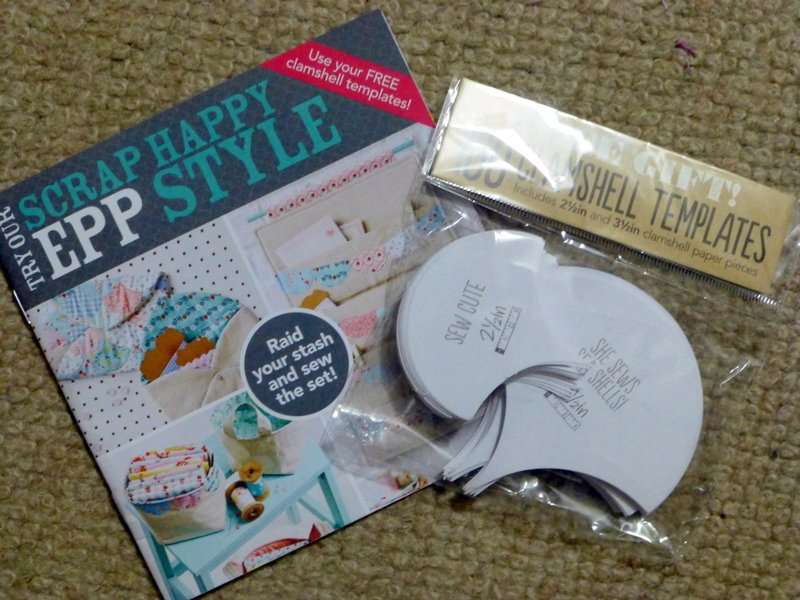 The little project book that came with the papers was helpful too!  It gave me an idea for a sample.
I decided to make this little bag using some Tilda leftovers teamed with Essex Yarn Dyed Linen (Flax).
Joining curved EPP shapes is a little different from straight edge shapes. Shapes like hexies and diamonds can be sewn right sides together using a whip stitch along the straight edges.  Because there are no straight edges on curved shapes, the pieces are appliqued down onto a background instead.
A little note on basting clamshells – snip into the fabric along the curves, approx. 1cm intervals before folding the fabric over the paper.  I'm a fan of hand tacking/basting the fabric to the papers, but I know some of you are big into the convenience of the glue basting pen.  However, the glue pen doesn't work so well here because the papers have to be removed before they are appliqued down.
I sourced some vintage wooden handles on Etsy that were just the right size.
So now I have a sweet little Clamshells Handbag to keep all my English Paper Piecing papers and wips in!  Great for sewing 'on the go'!
Have a wonderful weekend!