Hi there!  How's your week going so far?
I hope you are managing to fit in some sewing time.
This week has had a few twists and turns for me.  The Quilting shop where I teach announced they are closing down.  Sad news for staff and customers alike.
In better news, I launched my Applique Robin Cushion pattern this week!
A few weekends a go I taught my first 'Rockin' Robin' workshop at the Northern Ireland Patchwork Guild.
The ladies were a joy to teach and totally embraced the 'mixed textiles' vibe.  12 cute Robins adorned the table at the end of the workshop!
I'll also be teaching this project in my weekly classes, in the run up to Christmas.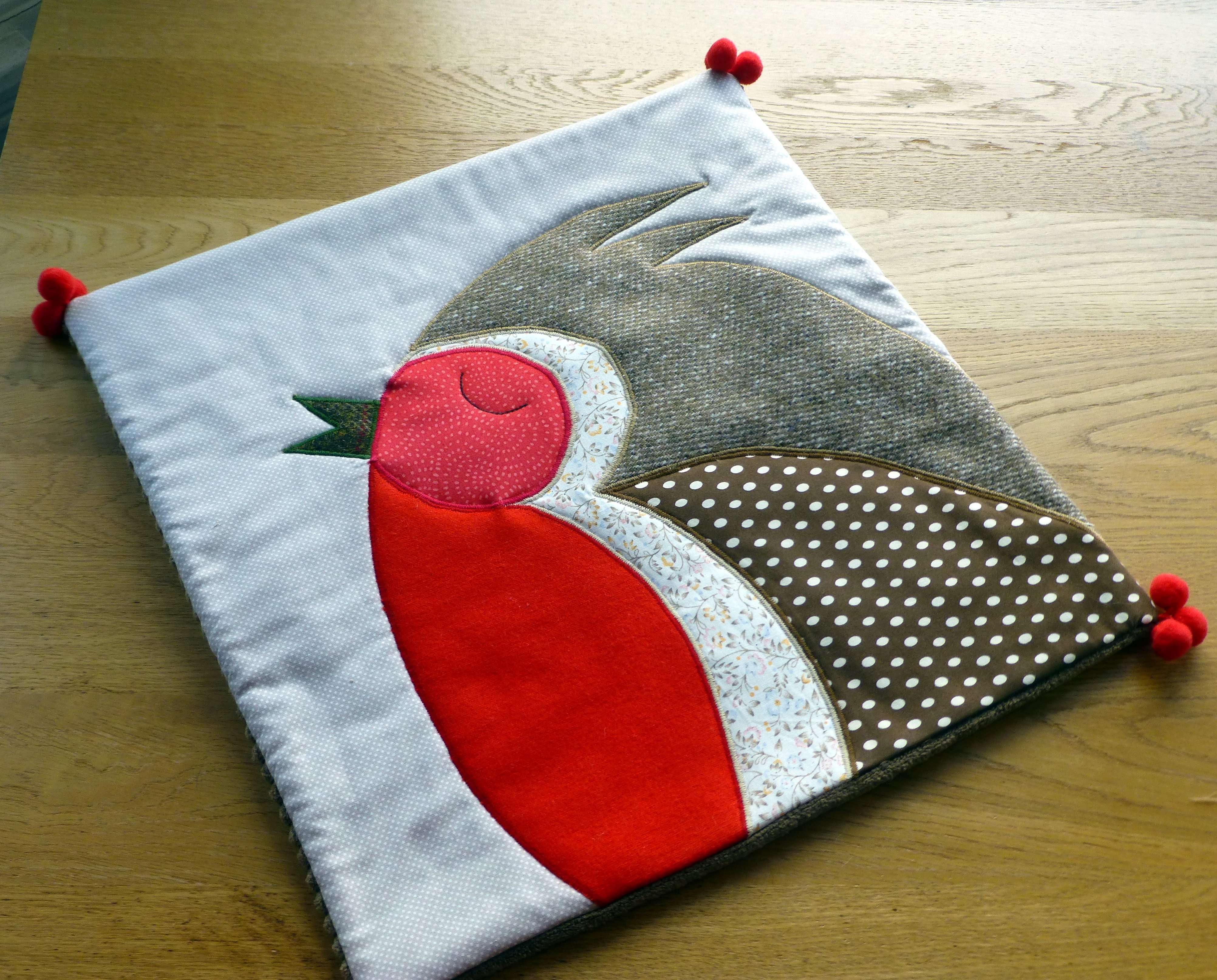 I can't wait to see many more versions of my Robin cushion appearing here, there and everywhere!
I've put together some Robin Cushion kits, using my wonderful collection of tweeds, flannel, linen and vintage cotton. The kits include everything you need to make the cushion front, including the pompom berries, pattern and already enlarged template.
Stuck for a gift idea or fancy having a go yourself? You can get your hands on one of my Robin kits here, but be quick – they are flying out the door fast!
Happy sewing!