I'm delighted to announce that our Applique Hearts Boxy Bag online class is now available for general sale.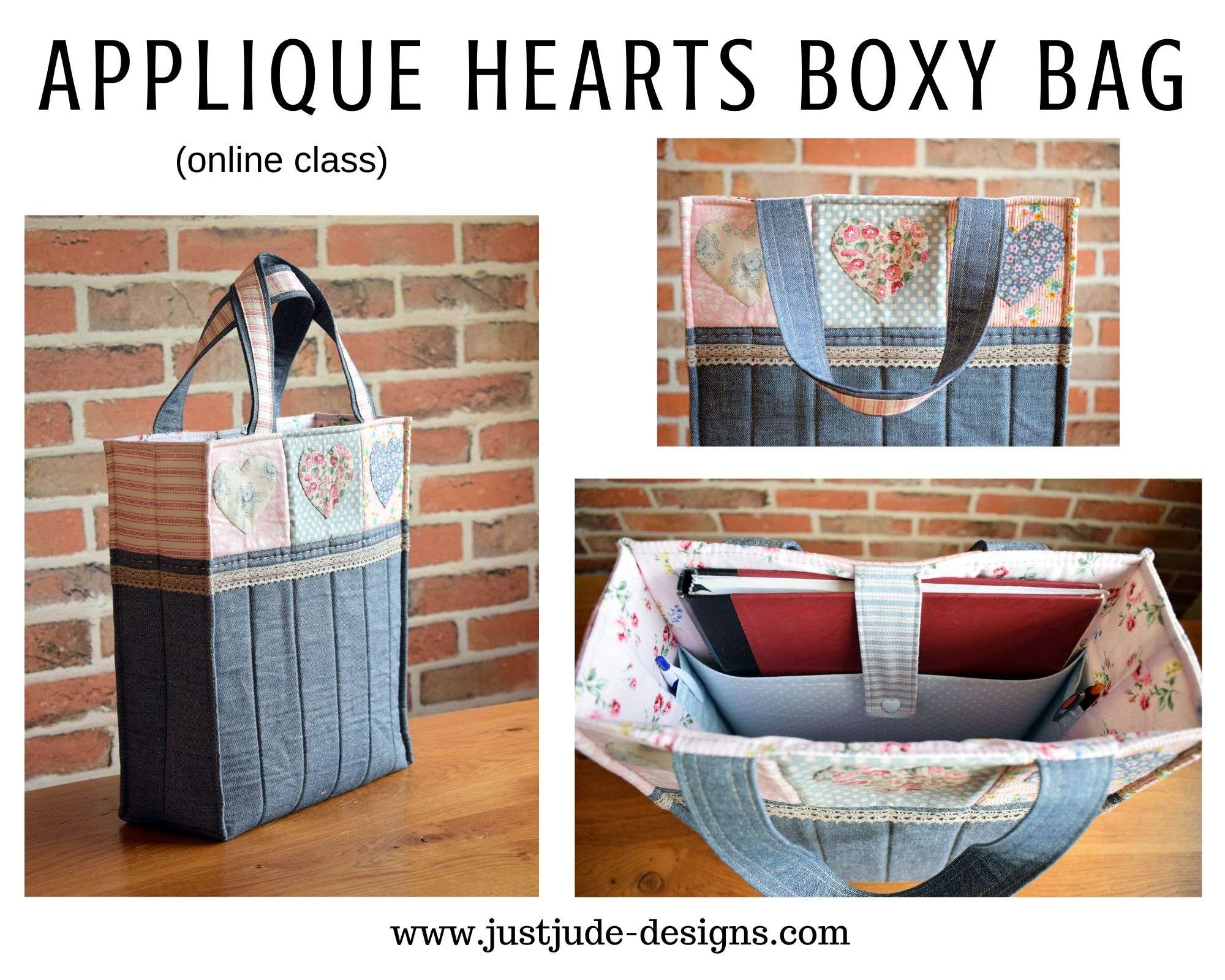 25 of my regular ladies have had lots of fun making the bag the past 4 weeks, and the results are amazing!!  Here are a few of their photos.
Aren't they beautiful!
I love seeing all the different fabrics used, which totally change the personality of the bag!
Well done ladies!  I hope you (& your recipients) get lots of enjoyment out of your fabulous bags!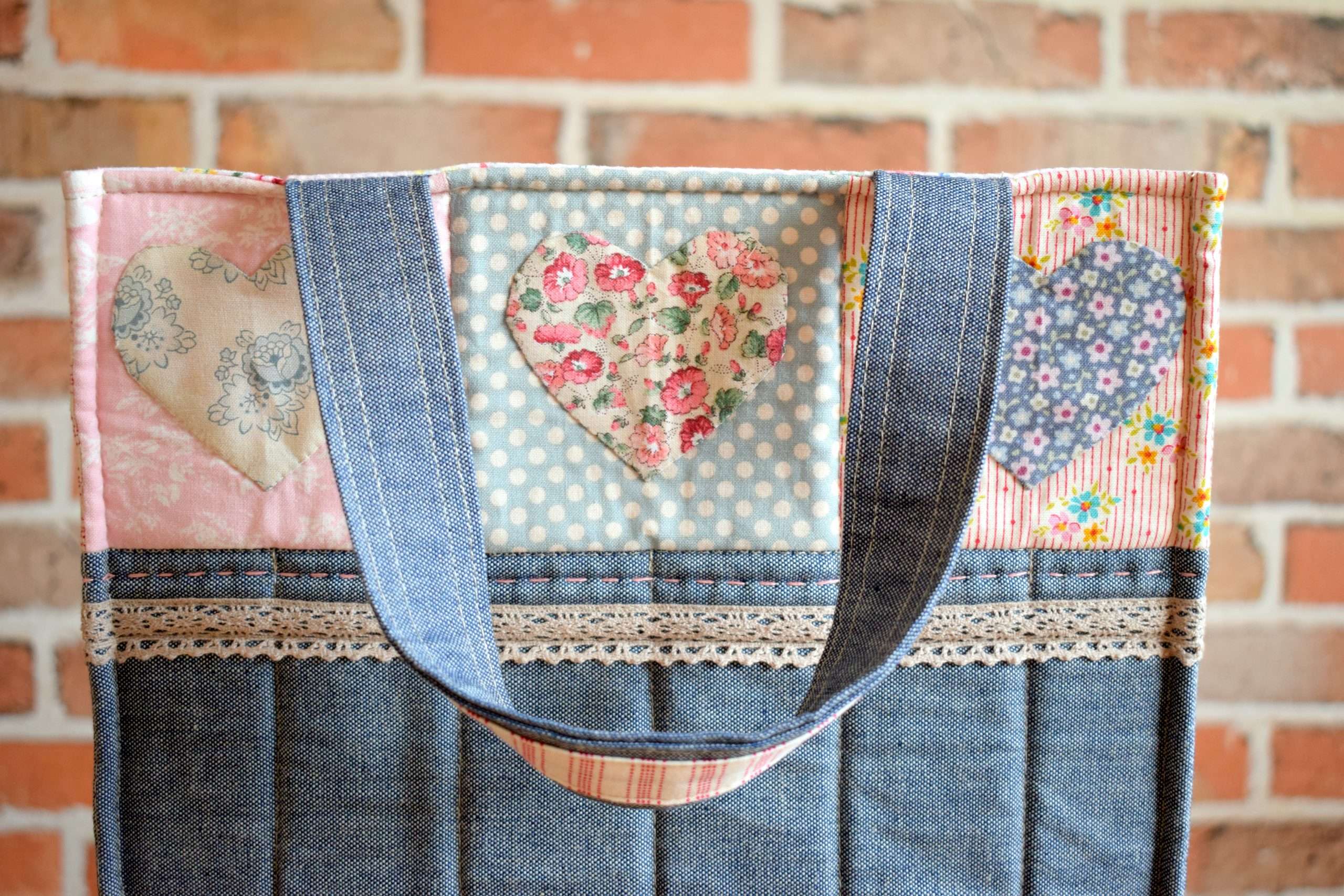 Here's another little resume of what the YouTube class covers:
*hand applique (Needleturn)
*machine applique (Satin and blanket stitch)
*suitable materials for the bag
*quilting
*reinforced divider pocket
*snap fasteners for divider pocket & alternatives
*making handles
*handbag construction
The class consists of 1 YouTube video and 2 PDF files. You can purchase the class here.
In your order confirmation email you will receive links to 2 PDFs – one is the full list of materials needed.  The other is the heart template which also includes the link to the YouTube video. Copy and paste this link into your internet browser to access the video.
When printing the heart template, either select 'Actual Size' or deselect 'Fit To Page' printer settings.
I hope you've enjoyed seeing some of our class finishes (always my favourite part!).
Happy sewing!