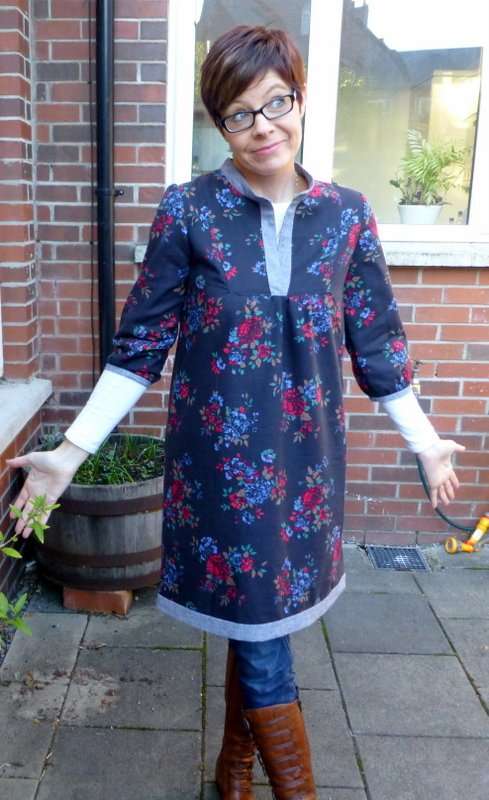 Hi, Judith here. I'm a mum of three girls and I live in Belfast, Northern Ireland. I love to use new & recycled& fabrics to create loveable things.I am a Sewing tutor & pattern writer and it is my special joy to be able to inspire & nurture creativity in others, which in turn greatly blesses and inspires me. In an increasingly stressful and busy culture, it is my desire to help others get in touch with their creativity and release the benefits of 'adult play'.
My Sewing Philosophy:
I don't believe that perfection exists this side of eternity. And anyway, your version of 'perfect' might look differently to mine! In my view, the important factor is to enjoy the process of sewing and creating, and the many cognitive and health benefits it brings. So take the pressure off yourself! Not all mistakes need to be corrected!
A Little History:
I first started teaching Patchwork and Quilting in 2008 after completing my City and Guilds Certificate in Textile and Design. My first quilting blog was called 'Rags to Bags' (December 2010) later updated to 'Just Jude'. In 2011 a good friend and I established a local charity quilting group called Bee Blessed, to encourage like-minded quilters to make and donate quilts to bless others in need. We have been immensely blessed ourselves by the ongoing support Bee Blessed receives from our International blogging friends!

I teach weekly patchwork and quilting classes and monthly Saturday workshops (you can find out all about the classes here).
I have a spacious and bright classroom which accommodates 12 people per class, as well as 5 cutting tables & 4 irons and boards. Each term I set an optional class project focussing on a particular technique, or you can bring along your own projects to work on. I also present a '5 minute demo' each month, which often results in a free tutorial being made available on my website.
All abilities are welcome in my classes, and we have a particular emphasis on having fun, lots of chatting and drinking tea!

"Since having met Jude my confidence and skills in sewing and choosing fabrics have greatly improved. Jude is a person who easily connects with people. She has a great sense of humour and a naturally open and warm personality that creates a welcoming and relaxed atmosphere in her class. Her sewing studio is very spacious with lots of ironing and cutting facilities and a lovely interior that adds to the atmosphere. Jude is able to instill a confidence in her class that encourages even novices relatively quickly to take on a challenge, as Jude will demonstrate and explain techniques in a way that takes initial fears and inhibitions away, and gives people encouragement to try something new. Jude will always make sure that she attends to each individual in her class, whether they work on a class project or on an individual project. She is very inspiring and her seemingly never-ending creativity supports people when being stuck and looking for solutions. Her own work is amazing, sometimes traditional, or funny, or funky, but always showing her lovely taste in using fabrics and different colourways." Miss A Meyer

"I met Judith when she opened her new workshop in Conway Mill and I only wanted to go to one or two classes to see if I could learn anything new. Well that changed after the first week. Every session is a learning curve. I cannot wait for the next class to see what is new. My life is a healthier and happier one not to mention the friendship with all my new stitchers." Miss W Cush
My Patterns:
In recent years I have been a regular contributor to several UK quilting magazines (Love Patchwork & Quilting, Quilt Now, Sewing World, Popular Patchwork, British Patchwork & Quilting & Pretty Patches). I also design quilting patterns for Makower UK.
I design, write and sell my patterns in my classroom, here in my shop and through Etsy and Craftsy.

You will find my patterns to be more comprehensive and illustrated than most commercial patterns. They are packed with step by step photos, a helpful 'Good to Know' section available to view before you buy, and are available as instant downloads or in hard copy form.
If you would like to 'try before you buy', then download my free 'Storage Caddy' pattern here.
I have also received endorsement from Dyslexia Action for my range of Dyslexia Friendly patterns.


Here's what a few of my customers have to say:
"I have learned so much from many of Just Jude Designs' fantastic patterns. I love buying a pattern and having confidence that I will receive great step by step instructions for the beautiful projects, fully supported with plenty of photographs which many other pattern writers omit. From beginner designs to more technical projects, the range of cushion, quilt, gift and bag patterns on offer have allowed me many fun hours at my sewing machine and it's very rare that I only make these patterns once. My copies are well loved and well used!" Mrs S. Elwood
"I have found Just Jude Designs' selection of patterns to be wide ranging, varied and most importantly, inspiring. The patterns are clearly defined and concise, well-explained and easy to follow with excellent step by step images to assist. I always find something to enthuse me and encourage me in my love of quilting and sewing." Mrs M. Murphy
"Judith's new dyslexic friendly patterns are fabulous! Such a wonderful find! No jargon or useless information. As a sewer who struggles with quilting patterns, I found these to be very clear, straightforward and easy to follow. I really recommend Judith's dyslexic friendly patterns not only to anyone with dyslexia, but to everyone." Mrs L Wright
It is my desire that your confidence in your sewing & creative abilities will grow as you use Just Jude Designs patterns.
I always love to get feedback about my patterns, website or things you would like to see featured.
Please use my contact form to drop me a line!
Happy Sewing!